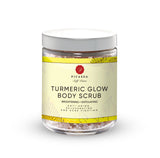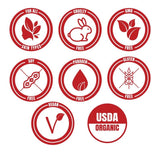 PicassaSelfCare
Turmeric Glow Body Scrub, Organic Body Scrub, Turmeric Body Scrub, All Natural Body Scrub, Turmeric Skincare, Brightening Scrub
Rejuvenate your skin and brighten your day with Picassa's Turmeric Glow Body Scrub, crafted
from all-organic turmeric, pineapple extract, rosemary oil, rosehip oil, avocado oil, demerara
sugar and vitamin E.
This soothing, gentle scrub clears away dry and dead skin from even the most sensitive areas,
leaving skin with a natural, healthy glow and a smooth, silky texture. Use to combat signs of
aging and fight acne on the inner thighs, knees, underarms, bikini area, elbows, and other spots
with skin that needs a bit of extra love. It stimulates lymph and surface blood circulation due to its anti-inflammatory attributes. Cruelty-free and crafted with organic ingredients, this
natural turmeric body scrub is the self-care you need to wash away stressful days and years of
irritation.
Apply our scrub to wet skin in gentle circular motions to scrub and wash your face or body. Wash away with warm water. Use it up to 2-3 times per week. Turmeric can sustain fabrics and surfaces in bright yellow color so please keep it in mind when applying. In Indian astrology, it is believed that adding turmeric to the bath can bring good luck and prosperity. Turmeric is also believed to process purifying properties and can remove negative energy from a body.