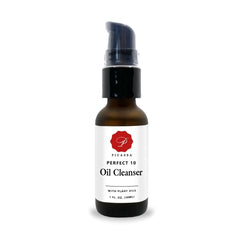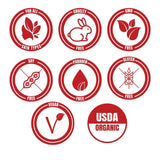 PicassaSelfCare
Organic Facial Cleanser,Oil Cleanser, Breakouts,skincare , Acne Skin, eczema, Healthy Face, Make Up Remover, Teen Skin
PICASSA PERFECT 10 FACIAL OIL CLEANSER
Lab Tested for Purity & Potency
Cleansing oil that melts away impurities.
KEY BENEFITS
    •            Gently removes dirt, impurities, oil, sunscreen & stubborn makeup
    •            Visibly smooths fine lines to create youthful glow
    •            Moisturizes and leaves skin clean, soft & radiant
This version of our Picassa Perfect 10 FACIAL Cleanser is a dynamic combination of natural plant oils that cleanses your customer's skin without leaving behind a greasy residue. In turn, the skin appears nourished, smooth, and bright.
This product is formulated with 10 naturally derived oils that work together to deeply cleanse and maintain moisture. Its clarifying and detoxifying properties also make it the perfect makeup remover. While reducing the appearance of fine lines and wrinkles, this oil will leave your customer's skin plump, radiant, and incredibly renewed.
Key ingredients: Argan Oil and Marula Oil
How to use it: Apply directly to dry skin and gently massage. Rinse with warm water using a cloth or a pad.