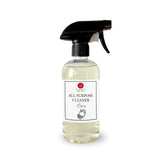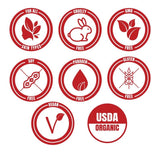 PicassaSelfCare
Plant-Based Surface Cleaner, All Purpose Cleaner, Cleaners Supplies, Household Cleaner, All Natural, Chemical-Free, Home Cleaning
All-Purpose Plant-Based Vegan Surface Cleaner
Bring peace of mind to your home with Picassas's all-natural surface cleaner, made with exclusively plant-based ingredients and free from all toxins, animal products, or animal byproducts. Natural ingredients include distilled water, soda ash, and a citrus-based disinfecting compound, removing oil, dirt, grease, and bacteria from household surfaces.
NOTE: This cleaner is not recommended for glass or polished wood.
The Picassa all-purpose plant-based surface cleaner is scented with natural cinnamon and orange essential oils for a gentle fragrance that will leave your home smelling fresh and clean. Its 100% non-toxic formula is safe for children and pets, making it the perfect choice for any family home. Cruelty-free and crafted without irritants such as ammonia, ethylene glycol, sodium hypochlorite, monobutyl acetate, and trisodium phosphate, it quickly disinfects and cleanses the kitchen or bathroom surfaces without leaving strong, unpleasant chemical odors.
Picassa uses only responsibly sourced planet-aware ingredients.
INGREDIENTS: Distilled Water, Sodium Borate, Sweet Orange Oil, Cinnamon Oil, Glycerin, Grapefruit Extract, Anise Extract, Lemon Peel Extract, Ascorbic Acid, Citric Acid.