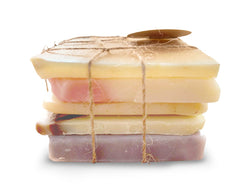 PicassaSelfCare
Soap Bar, Organic Soap, Psoriasis Soap, Eczema Soap Bar, 100% All Natural and Organic Essential Oil Soap Bar, Handmade Handcrafted Soap
Looking for for all natural, vegan and organic soap bars? Try our soap samples!
- We got so many soaps! This soap set is a perfect way to try different scents.
- You will receive a set of 5 soap samples in each set + a free gift. Each sample set is handmade with love. Perfect for anyone with psoriasis, eczema or dermatitis. Our soaps are all natural, vegan and gentle on your skin.
Scents can include:
- Lavender & Patchouli
- Eucalyptus & Lemongrass
- Oatmeal
- Spice
- Peppermint
- Adirondack Pine
- Sandalwood Vanilla
- Spicy
- Sweet Orange Grapefruit
- Adirondack Pine
- Sandalwood Vanilla
- Sweet Orange Grapefruit
- Lavender
- Oatmeal Turmeric
- Jasmine
- Morning Dew
- Calendula Lemongrass
Our soap samples are great for:
-Hostess/Airbnb Gifts
-House warming
-Linen Closets
-Dog shampoo
-Adding fragrance and beauty to your bathroom/kitchen
-Stocking Stuffer
Full size bars of soap can be found in our store: www.PicassaSelfCare.com