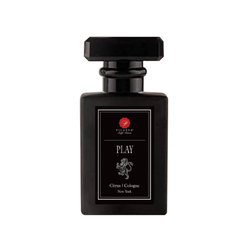 PicassaSelfCare
Men's Cologne
At Picassa, we enjoy blending essential oils and natural ingredients to create personalized cologne recipes. Thanks to non-synthetic ingredients, our cologne blends can offer calming, energy-enhancing, relaxing, or mood-lifting effects for a fragrance that adds a layer of life to your regular day.
Picassa's hand-crafted cologne for men carries a subtle, masculine scent blended from organic essential oils whose energy-lifting effects will reinvigorate your daily routine. Four distinct scents offer choices for every part of life, from everyday wear to nights out, days with friends, and relaxing evenings.
Made without synthetic ingredients, Picassa's men's cologne is the perfect choice for any man looking to level up his style with a natural, versatile fragrance.
Scents:
HUSTLE: Warm notes of amber make Hustle ideal for everyday use.
PLAY: Fresh citrus with a light, playful mood
LIVE: Cedarwood for an earthy, relaxing fragrance
CAPTIVATE: Oakmoss to enchant on a night out or romantic evening .