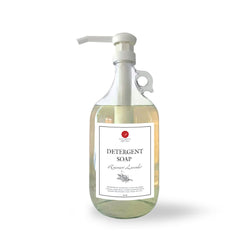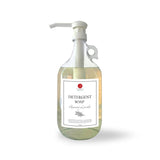 PicassaSelfCare
All Natural Detergent, Natural Detergent, Laundry Supplies, Lavender Detergent, Vegan Laundry Detergent, Chemical-Free Laundry Detergent
Ready to switch to an all-natural laundry detergent? Try Picassa's new liquid laundry soap.
You probably use laundry detergent every week, but did you know that most store-bought detergents are loaded with potentially harmful chemicals that you absorb through your skin from your clothes—chemicals that the US Department of Health and Human Services calls "likely to be carcinogenic to humans"?
Picassa's all-natural laundry detergent is crafted from a blend of organic ingredients and essential oils, providing a thorough clean for your clothes while treating your skin gently. This plant-based formula removes tough stains and dirt with just a small amount of detergent, leaving your clothes feeling and smelling fresh.
Choose from three natural, subtle fragrances: Rosemary Lavender, or Rose. Available in 16 oz or 64 oz glass bottles.
container may vary
Ingredients:
Distilled water, coconut oil, sodium carbonate, sodium borate, lavender essential oil, organic saponified oils, rosemary extract, organic aloe vera